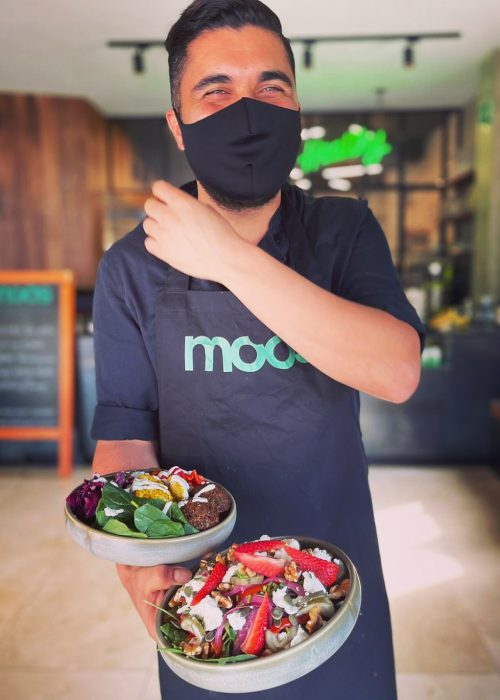 MOOS is the brainchild of Moosa Azadmanesh. Originally from the Netherlands and with Iranian roots, his passion for good food and culinary excellence runs deep.
Living on Ibiza since 2015, Moosa's vision has always been to make healthy food readily available to the whole island of Ibiza and so in 2018, from a small kitchen in Santa Eularia, MOOS was born!
Starting small, Moosa began with a delivery menu and got to work delivering delicious salads (and more) to the whole island. As with most good things on small islands, word travelled quickly and demand grew so much that within a year MOOS Kitchen in Cala Llonga was launched!
Whether in the comfort of your villa, out on a boat day or with us at MOOS Kitchen, Moosa invites you to enjoy his full menu of tasty, healthy, homemade food!